An extremely important and exciting feature that we have rolled out.
Now your projects will be given a security grade based on the vulnerabilities that are found in the latest audit of your asset. The grades are from A+ to F (No points for guessing which grade you should be aiming for).
Each vulnerability found in your project will have a risk score (out of 10, with 10 being the most critical) based on 3 parameters viz.,
CVSS score, severity, and highest bounty paid for finding that vulnerability.
Security grade will be dependent on the average of the risk scores of unfixed vulnerabilities. The grade will improve as and when you keep fixing the vulns. :)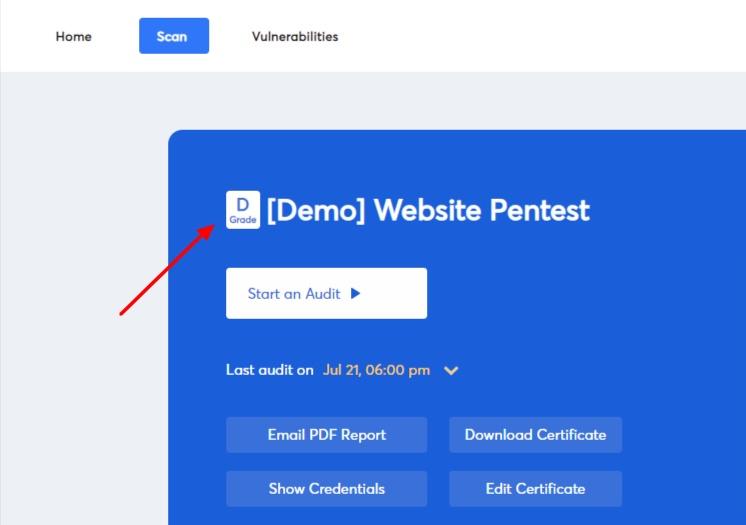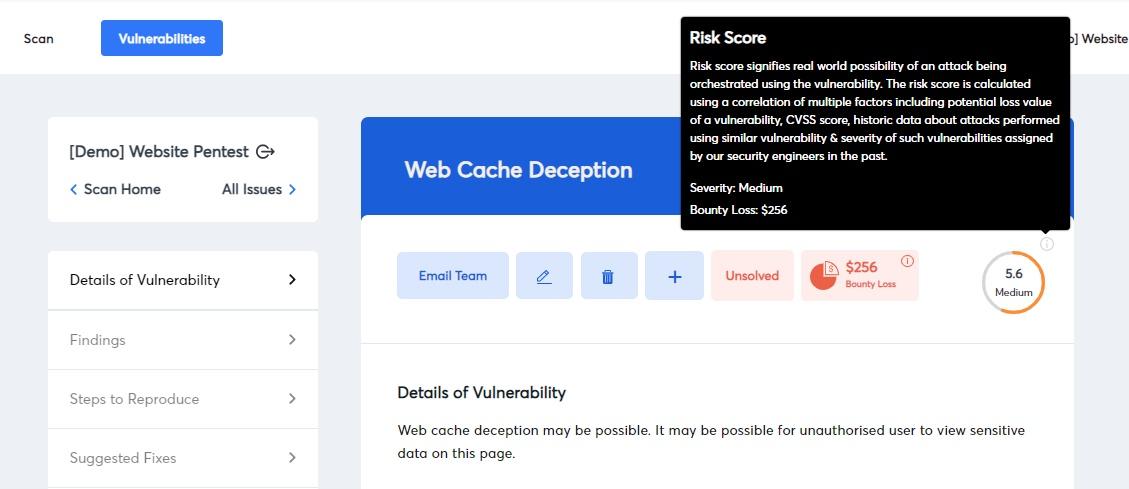 Read More